ENTER V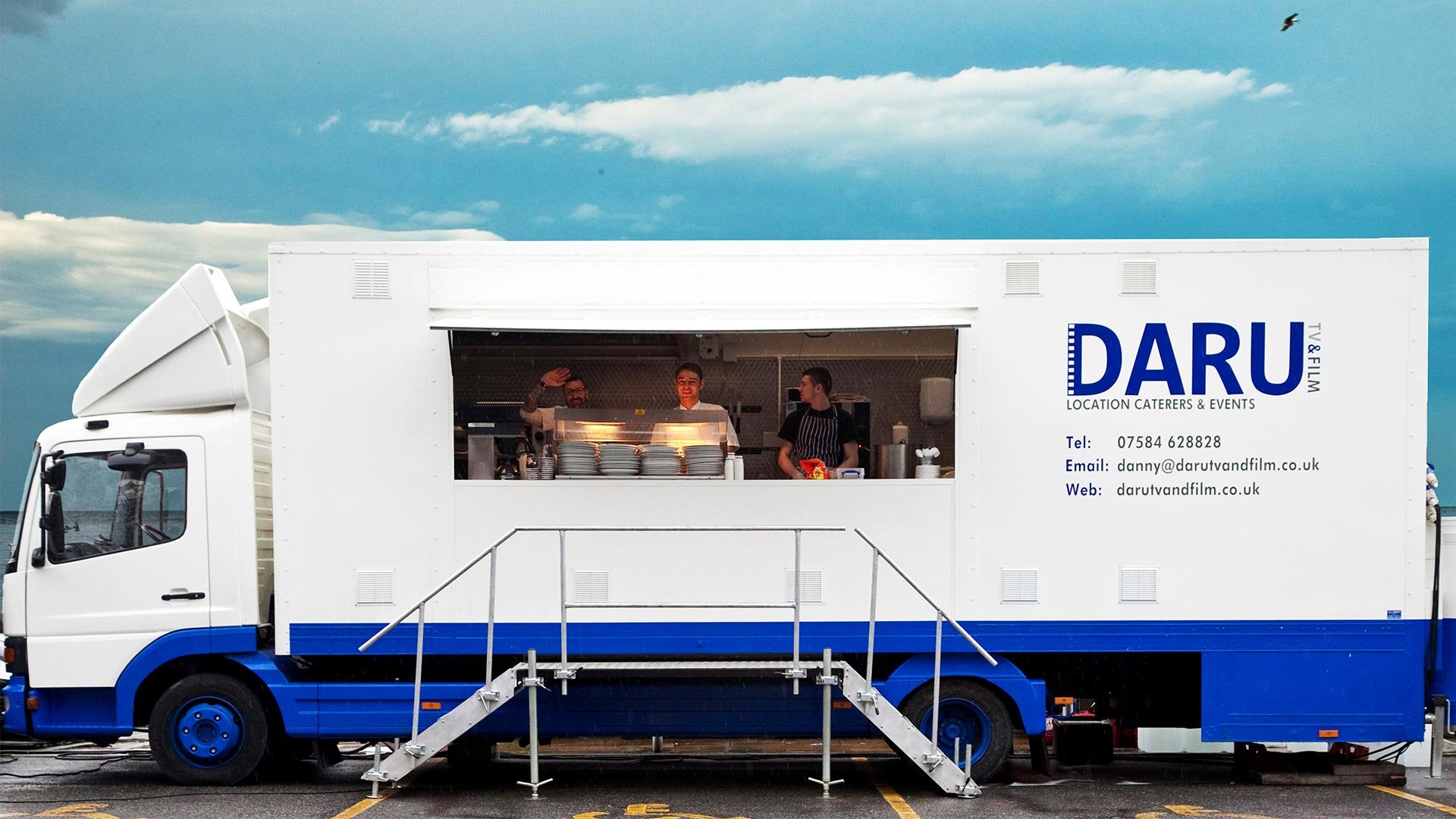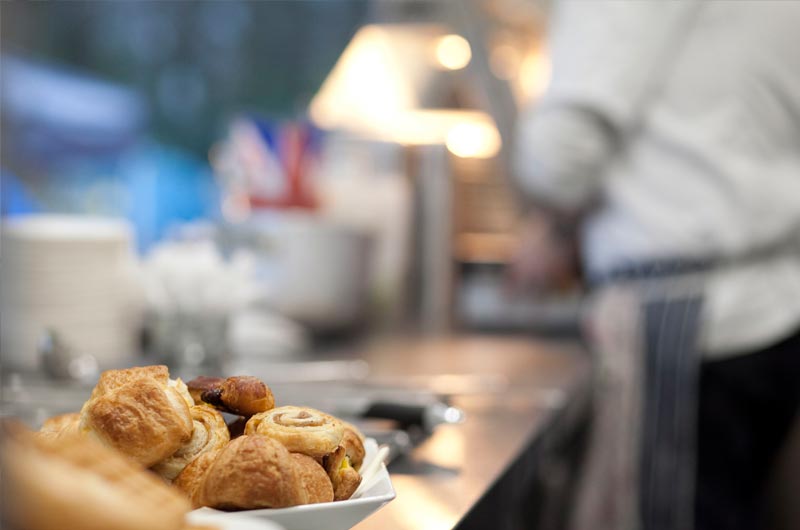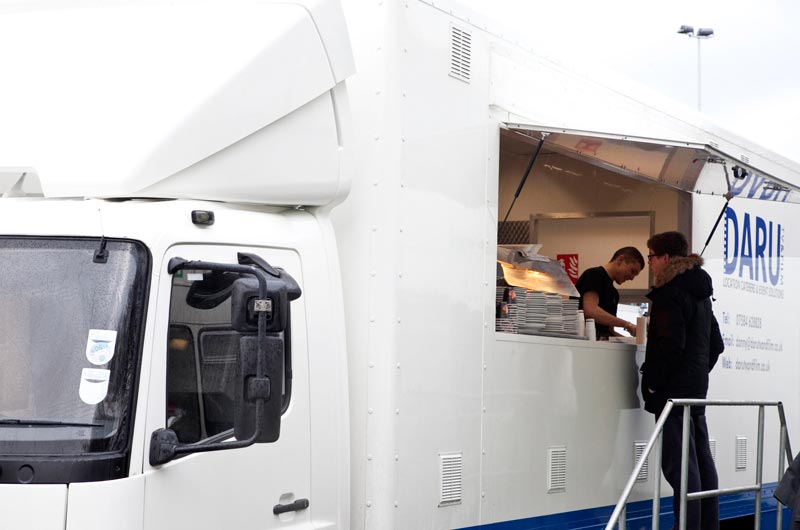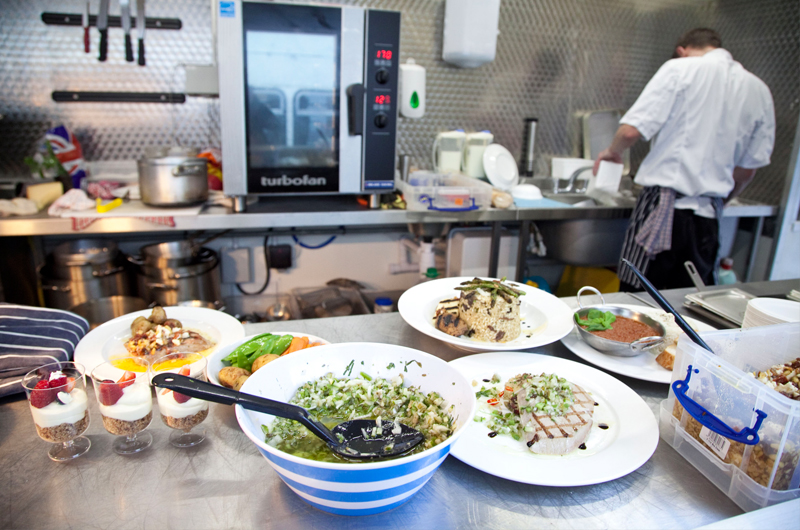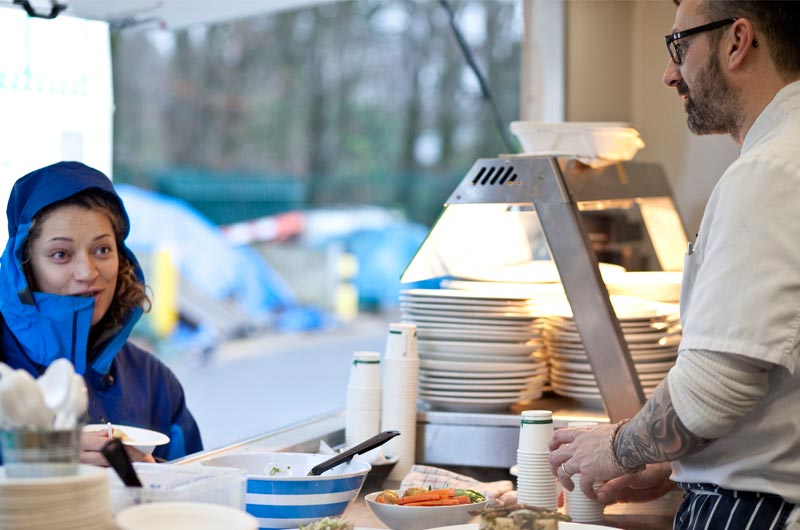 DARU'S impressive Menu's are chalked on blackboards & always include 4 choices for lunch.
Vegetarian – Fish / Shellfish – Meat – Poultry / Game
Large Selection of Salads
Cold Meat & Cheeses
Pickles & Dips
All dietary requirements are catered for.

We cater for continuous days filming, hot boxing meals or creating Bain-Marie Service Points on Set.

In addition to this, since 2010 we have taken pride in being eco-friendly & helping to make a difference to the environment. We are showing our commitment by sourcing our ingredients locally from sustainable producers, and provide biodegradable disposables, chemical-free cleaning products which all comes as standard.
VIEW MENUS
TV Drama
TUBBY AND ENID
ENDOR

Film Comedy
GET SANTA
FERNDEN SANTA FILMS LTD

Film Adventure-Comedy
BILL
COWBOY FILMS

Film
URBAN AND THE SHED CREW
CIRCADIAN PICTURES

TV Drama Series
OUR ZOO
BIG TALK PRODUCTIONS

Film
GIRLS NIGHT OUT
GNO PRODUCTIONS LTD
TV Series
EVERMORE
LIME PICTURES / DISNEY

TV Series
PUPPY LOVE
BBC

TV Series
HACKER TIME
CBBC

TV Series
CUCUMBER
RED

TV Series
ALL AT SEA
CBBC

TV Series
4 OCLOCK CLUB
CBBC
TV Series
WORLDS END
CBBC

TV Series
RAISED BY WOLVES
BIG TALK PRODUCTIONS

Film
MISSING YOU ALREADY
EMBARGO FILMS

TV Drama
JAMBUSTERS
ITV

TV Crime Drama
BLACK WORK
MAMMOTH

TV Special
Darcy Oake
ITV
LEFT BANK PICTURES
"DCI BANKS"

MAMMOTH
"VICTORIA SERIES 1"

JOURNEYMAN FILMS
"JOURNEYMAN"

BBC
"TO WALK INVISIBLE"

GOODNIGHT VIENA
"CAR SHARE"

LIME PICTURES
"THE EVERMOOR CHRONICLES"

ITV
"THE VOICE"
ABBOTTVISION
"NO OFFENCE"

DARK RIVER FILM
"DARK RIVER"

KING BERT
"MOONSTONE "

CBBC
"CLASS DISMISSED"

KINDLE ENTERTAINMENT
"CLASS DISMISSED"

CBBC
"HANK ZIPZER"

SADDLEWORTH FILMS
"NORTHLIGHT"
LIME PICTURES
"HAT HAIR"

SOMBRERO FILMS
"L' EMBARRAS DU CHOIX"

AMAZON PRIME
"THE GRAND TOUR"

WELLINGTON FILMS
"CALIBRE"

ITV
"CORONATION STREET"

GENESIUS PICTURES
"THE MORE YOU IGNORE ME"
MTH TUPPERWARE PARTY
"TUPPERWARE PARTY"

FUNNY COW
"LAUGHING GIRL"

THE FORGE
"THE ABC"
MAMMOTH SCREEN
"VICTORIA SERIES 2"

KING BERT
"RATBURGER "

ROLLEM
"LOVE LIES AND RECORDS"
TIGER ASPECT
"PEAKY BLINDERS"

MAMMOTH SCREEN
"THE CITY & THE CITY"